Why should you join BM&A?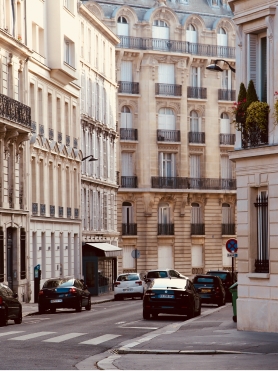 Why BM&A?
Choosing BM&A means joining a leading, alternative, human-scale firm that's recognised for its high standards, its excellence, and its collaborative spirit. Our goal: to create tailored solutions for our clients and tailored career paths for our team members.
Joining BM&A means getting access to technical resources and a variety of assignments, allowing you to develop your interdisciplinary skills and work in synergy with a cross-functional team.
Becoming part of BM&A means joining an agile, fluid organisation without silos that's been designed to respond to both the needs of our clients and the ambitions of our team members.
Our commitment to supporting you
Our recruitment process is in-depth and transparent. It consists of a series of complementary interviews with partners, operational managers, and our HR director, Charlotte Gauthé.

The collaboration between BM&A and each of its team members is built on an informal partnership agreement, a bond of trust that's established from the first meeting and that's reaffirmed every day, balancing the personal ambitions of the individual with the goals of the firm.

We commit to supporting each team member throughout their career at BM&A thanks to a special relationship with a designated mentor, who is a partner or manager, who the team member can talk with informally at any time.

Together, each year, they will determine the team member's objectives, whether for training or for the skills they want to develop in the field. We make it a priority to identify the right assignments at the right time and help each of our consultants grow.

Carried out all year long according to the availability of employees, our personalised training programmes rely on a catalogue of information-rich, up-to-date modules:

Business line training (auditing, consolidation, IFRS, etc.),
Technical training (Power BI, VBA, GEO by BM&A),
Soft skills training,
Short-format training: SA flash, TS flash, "Understand in 45 minutes,"
Technical news: related to accounting, taxes, and IFRS.

Both content and formats are adapted to the needs of our teams. Our training programmes are presented live, in person as much as possible, in small groups, and led by our partners.

As they progress, the team member can choose the modules that are most relevant to them.

A BM&A team member jointly plans their career and considers their choices with their mentor and their operational manager. Evaluation meetings and end-of-year review committee meetings inform those considerations and regularly put them into perspective.

Planned for the long term, our collaboration fits into a spirit of loyalty-building in which each party listens to the other and supports professional, personal, and family growth. BM&A is happy to help employees move from one region to another thanks to the firm's various hubs. Our regional offices offer the opportunity to do the same work whether you're in Paris, Lyon, Rennes, Nantes, or Toulouse: you continue to take on challenging assignments, serve prestigious and international clients, and belong to a single team.